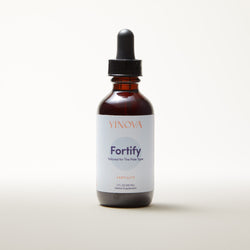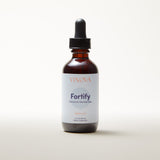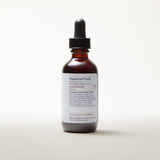 Yinova Store
Fortify
Fortify was designed to meet the needs of the Pale Fertility Type. Specifically designed to treat blood deficiency, Fortify supports the body's ability to receive nourishment from food. It addresses anemia as well and other nutritional deficiencies that affect fertility. It's particularly helpful for vegan and vegetarian patients, as well as people who exercise intensively. We use it to treat hypothalamic amenorrhea, a long follicular phase, a thin uterine lining, or light periods.

We source our herbs carefully from growers and manufacturers we trust to supply herbs that are pure and effective. These formulas are Gluten Free & Dairy Free.

Explore our entire Fertility Type collection here!
Learn more about how Chinese herbs support fertility here! 

Ingredients: Asian Ginseng Root, Longan Fruit, Bai-Zhu Atractylodes Rhizome, Poria Sclerotium, Jujube Seed, Astragalus Root, Don Quai Root, Polygala Root, Morinda Root, Silk Tree Bark, Fresh Ginger Rhizome, Jujube Fruit, Costus Root, Honey Prepared Licorice Root, Distilled Water, Ethanol, and Glycerin.
Suggested Use: Take 2 ml (about 3 dropperfuls) once daily; in water or as directed. Shake well before using. If you would like guidance on how to take your herbal formula, send us an email at shop@yinova.com.
Find Your Type: Our fertility herbal formulas were designed by Yinova founder Jill Blakeway and are based on formulas that we use in our clinic to treat our patients. You can find out your type by taking our Fertility Type quiz.